Five-year-old Alejandro Rodríguez stops argument between coach and referee
Posted by Dean Holden at June 1st, 2013
by TopDrawerSoccer.com, 16 May 2013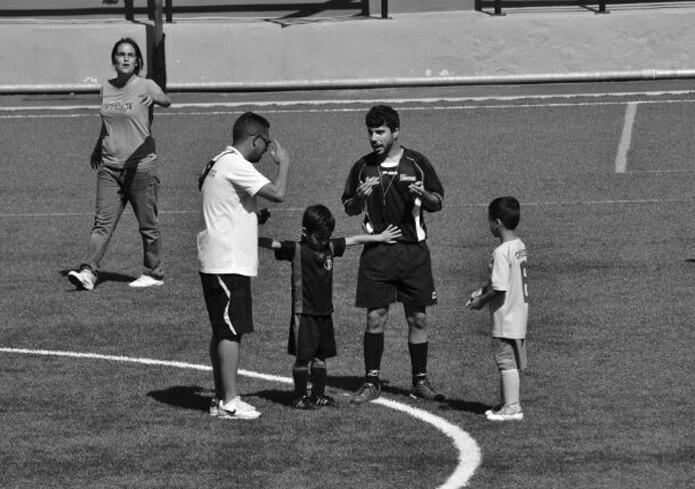 A five-year-old by the name of Alejandro Rodríguez from the Canary Islands of Spain made headlines this week by standing in-between a coach and referee with his arms spread out, separating the two. During the final game of the season, with tensions rising, a heated discussion began to take place between the ref and one of the coaches of the two teams.
"Stop, stop, stop!" Shouted young Alejandro, in an attempt to keep the game going. It worked, as the situation defused with tempers calming and the teams continuing to play. After the incident, the crowd responded with cheers of, "Bravo!" and gave the young boy a standing ovation.
With the way adults get so consumed in youth sports these days, it is truly refreshing to see a kid, a five-year-old at that, step up and put the adults in their place. The most important thing at this level is to get kids playing, teach them the game and let them have fun. Alejandro's response to the situation is a great one and a reminder of why we love and play sports.
"They were arguing and I got in the middle because the only thing that I wanted was to continue the game. I just wanted to play soccer," Rodríguez said. "The only thing that's important in soccer is to have fun."
Great job and well said Alejandro, we salute you.
Category: deportment, leadership, parents